We are bringing back our birthday party guide with our partnership with My Milwaukee Mommy! As a mom, we know how hard and time consuming it can be to throw the perfect party. The more children we have and the more time that goes by, we realize the value of having someone else do the work…and relieve us of all that stress!
Lake Country Family Fun
and
My Milwaukee Mommy
have received feedback from our fans of their favorite venues and reached out to some of the best local birthday party venues to create a lasting partnership with some of these local businesses! Take a look at the advertorial listing we have put together and consider having your party there!
Please make sure you LIKE
My Milwaukee Mommy on Facebook
follow My Milwaukee Mommy on
Twitter
,
Instagram
and
Pinterest
to be in the know first of all the great deals and family fun in the Milwaukee area!
Our Top Birthday Party Venue Hot Spots!
American Dojo
Do your kiddos run around the house like they're auditioning for Ninja Warrior?? Maybe their favorite TV shows include Ninja Turtles or Ninjago, or you've found them wielding a broom like it's an ancient Chinese weapon….. If so, then we've got the perfect party package for you! Both boys & girls love martial arts, and parents LOVE the privacy & safety that comes with exclusive access to our studio during party times. We happily host parties every month of the year for kids ranging in age from 4 – 12 years. American Dojo makes it simple for you to provide your young "ninja" with a party that's sure to be a "hit"! YOU choose from a variety of popular party themes including: Ninja Warrior, Star Wars, Mulan, Ninja Turtles, Ninjago, Super Hero, or Pokemon…. then WE provide matching themed decorations, table settings, and even custom printed invitations. When it comes to the party date, our expert Dojo party hosts will welcome your excited young guests, and lead them in a full 90 minutes of high-energy games and birthday activities. No worries, and no stress for mom & dad. Parents just bring the cake, then relax & enjoy creating special birthday memories. For parents who like to get in on the action, we offer family time activities as well! Inquire for details. Our $300 party package covers up to 20 guest kiddos (parents can come free!) and even includes treat cups which make perfect party favors! Visit our Birthday Party web pages for more details at:
https://www.americandojo.com/birthday-parties/
. You may also call or email us to inquire about available party dates: 262-542-2888, info@americandojo.com. Dates tend to book well in advance, so inquire early!
Find American Dojo on
Facebook
!
Equitate
Make your child's next birthday an Equestrian Birthday Party! Looking for a unique and fun idea for a birthday party without the hassle? Host your party at Equitate! No matter the season or weather, our heated facility is perfect. Our parties are full-service, allowing you and your guests to enjoy every moment! Parties include: § A riding session for each guest in our indoor arena (heated during cold months) § No experience necessary! § Helmets provided § A designated helper for each rider § A farm tour § A chance to groom and feed the horses § Use of our Lounge (decorated by us for the party) for food, cake, and presents The cost for a birthday party is $35 to $50 per guest based on availability, size of party, etc. Gratuity is not included. Parties are typically hosted on weekends however there is flexibility on some weekdays. Contact Equitate today: ride@equitatell.com, 262-244-7771, and follow them on Facebook!
Find Equitate on
Facebook
!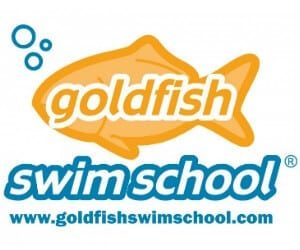 Goldfish Swim School
Let Goldfish Swim School host your child's next birthday party in their 90 degree shiver-free pool! Their special party package gives you two hours of private access to the entire facility, where the Goldfish team handles all of the setup, decor, and cleanup including party invitations (with maps!), table coverings, plates, cups, napkins and forks, balloons, tropical decorations & centerpieces, cupcakes and beverages for the children. And of course, certified lifeguards are on duty to oversee all pool activities. All you need to do is show up, have fun and make memories!
Find Goldfish Swim School on
Facebook
!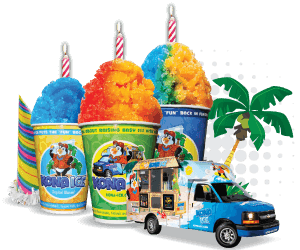 Kona Ice
How cool would it be for the Kona Ice truck to make a special visit to your child's birthday party? It can happen! At Kona Ice, we bring the party to you! All birthday party packages include 30 minutes of Kona party fun, flower leis and Kona Ice for up to 20 guests. The birthday child receives a goodie bag full of Kona Ice swag! Packages can include Regular or Color Changing Cups. Contact us for additional information at jsterken@kona-ice.com or 262-354-8230. For party pricing, click our logo above
Find Kona Ice on
Facebook
!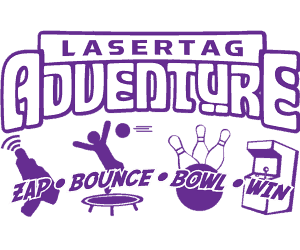 Laser Tag Adventure
Birthday parties at Lasertag Adventure are nothing short of an Epic Adventure! Sit back and relax while a skilled party coach smooths the way for a stress-free birthday party with Lasertag and Trampoline Dodgeball. Parties can also enjoy our Lazer-Maze, Mini Bowling and Arcade Games in between activities. Did we mention our brick oven pizza? We take pride in our delicious selection of Zappi's Handmade Pizzas with fresh, high quality ingredients. Visit our website for information on party packages and daily specials. Whether you're celebrating a birthday or just want an exhilarating experience, Lasertag Adventure is your destination for fun!
Find Laser Tag Adventure on
Facebook
!
Mad Science
Mad Science birthday parties entertain children ages 4-12 with exciting, high-energy, interactive shows that come to you or you can visit our lab in Franklin. Discover objects that float through columns of air! Relish the mystery of fireworks! Watch in amazement as energy lights up a ball of plasma! See in wonder as water takes on an eerie green glow! And so much more! Children also have the opportunity to make their very own Mad Science Slime to take home (don't worry – it's not messy!). Kids will be amazed by the number of cool and interactive demonstrations, chemical reactions, and activities! Parents will love the fact that Mad Science birthday parties are mess-free and hassle-free. Best of all, we provide a satisfaction guarantee! Call us today for more information or to book your party (414) 858-9990 or visit us on the web, through the link above.
Find Mad Science on
Facebook
.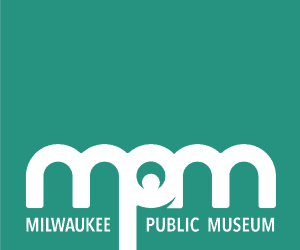 Milwaukee Public Museum (MPM)
Enjoy up to two hours of time in our party space, admission to the Museum, and best of all, the chance for your entire birthday bunch to interact with MPM! Experience real butterflies on a stroll through our indoor butterfly garden, discover the world of dinosaurs, or take a trip back in time to Ancient Egypt. This birthday party option is best recommended for kids ages 5-10.
Find the Milwaukee Public Museum on
Facebook
!
Nest Playspace
Birthday parties at Nest are scheduled as private events, so your group will have the full space to yourselves! Birthday Party Package | $299 | includes: Private use of our modernly-designed facility (2 hours) Up to 20 children & up to 25 adults Birthday banner/balloons/tablecloths Coffee/water/juice boxes Paper plates/cups/napkins & utensils Nest Playspace is an imaginative play area designed for young children under the age of 6. *Please note that our facility is socks-only; socks are required for children & adults.
Find Nest Playspace on
Facebook
!
Oconomowoc Community Center
Make your child's birthday party a hit by booking at the Community Center. Party goers will be entertained with 1 hour of activity with an instructor and 1 hour for cake and gifts, (setup and cleanup time must be included in two-hour rental time). Limited to 10 children. You provide any food or favors. We provide the instructor, room with equipment, tables and chairs. Cost is $150/resident; $175/nonresident plus tax* for the two-hour party. Option to add more time if you would like. *For art parties, supplies would be extra. Work with the party planner to plan your party. Rooms can also be rented out and families can provide their own entertainment.
Find the Oconomowoc Community Center on
Facebook
!
Scentsory Bath and Body Boutique
WHAT'S THE DEAL? An evening of fun awaits when you book your party with Scentsory Bath and Body Boutique! Our wide array of activities, favors, and high quality locally-sourced products are sure to be a big hit for your event. How do you book? A $50 deposit is required for parties to hold your date and is used to cover all the party trimmings balloons, cupcakes, paper products, decorations and drinks all provided by Scentsory. Kiddy cocktail for kid's birthdays- Mimosa's for Girls Night Out! We do all the set up and take down. Just show up and enjoy! The cost of the activities x guests is the cost of your party- interactive fun to make and take aways they will enjoy for weeks! Your $50 deposit/party fee is non-refundable and applicable to booked party date only, no-shows or cancellations forfeit the booking fee. Parties are available for groups of 5-15. Please note lash applications and Henna is cash and directly to the artist. Email Sophia@scentsorybathandbody.com for more information or to build and book your party. INCLUDES We offer a variety of party activities including: Create Your Own Scented Scentsory Slime- $4.95/person Custom Salt Art Jar – $14.95/person Create Your Own Lip Kit- $14.95/person Custom Fragrance Bar- $24.95/person Body Art Henna Designs- $5-$15/person (size dependent) Strip Lashes and Application $10 per person We will build goodie bags of Scentsory Samples around the bath bomb of your choice! Perfect favor. Always a huge hit. $7.95/ per bathbomb goody bag Time slots available are 7:30-9 pm.
Find Scentsory Bath and Body Boutique on
Instagram
!
Snips and Giggles
Your daughter will love the pampering she receives with her friends on her special day. All parties are inclusive of invitations, paper products, party assistant and party area to serve food/cake. There are Princess Parties, Spectacular Spa Parties, Cover Girl Parties, Troop Time (for Girl Scout Troops), and of course plenty of fun add-on services, such as make-your-own sugar scrub sundae, make-your-own lip gloss, and make-your-own fairy dust!
Find Snips and Giggles on
Facebook
!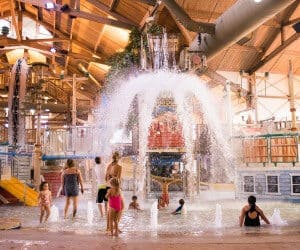 Springs Water Park
Birthday parties at Springs Water Park are a splash! Kids of all ages love the activities the park offers and adults appreciate the variety of packages that are designed to fit their budget. Springs Water Park makes it easy to create birthday memories that will last a lifetime. For information on packages, please visit:
http://www.countryspringshotel.com/birthday-parties/
2-12 is the primary age group that we serve however birthdays in the water park are splashtacular for any age!
Find Springs Water Park on
Facebook!
StoneFire Pizza Co.
StoneFire Pizza Co. offers SUPER birthday parties for the special hero in your life! Choose one of three birthday party packages and relax while your own personal party host takes care of everything; from serving the pizza and cake, to doing magic tricks and face painting. After your 90 minute room time you're off to the fun floor to enjoy THREE attractions and over ONE HUNDRED arcade games for as long as you would like! Now that sounds like fun!
Find StoneFire Pizza Company on
Facebook
!
See My Milwaukee Mommy's review of a
birthday party
at StoneFire Pizza Company.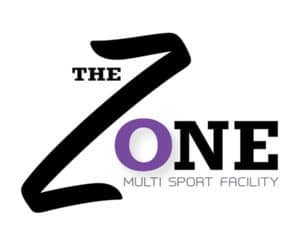 TheZone
Looking for a fun place to celebrate? What a better place than theZONE! Bring in your own food, cake and beverages, (or for an additional cost, we can provide) and let the kids run and play. The party will be a HIT and you will have no cleanup! Party activity ideas: basketball, volleyball, football, kick ball, baseball, soccer, dodgeball, tumbling, or good ol'fashion tag! $100/hour for full size basket ball court and 60 x 120' of turf space. $15/hr if you want a staff member to run activities.
Find The Zone on
Facebook
!
Uptown Art Sussex
Uptown Art makes a great location for private parties. Host an event in our studio or we can bring the party to your location. Your private event includes: canvas, wood board or clay, paint and materials, art instruction, set-up and clean-up, and host will select the painting to create. Uptown Art will work with the host to select the perfect design from their extensive collection of paintings. Minimum Party of 6, discounts for 10+.
Find Uptown Art: Sussex on
Facebook
!
YMCA at Pabst Farms
Leave the mess to us! Have your next celebration at the YMCA at Pabst Farms. Party packages include 1 ½ hours of personalized fun in a party room. A host will be there to set up and clean up for you and facilitate all activities in the room. Party decorations and a t-shirt for the birthday child are also included. You may bring in your own food and drink. For an additional cost, you can choose to add on an hour in our family pool area or an hour on our rock wall. New! Try our Celebrate and Swim package for a birthday party, family reunion, scouting get together, etc. Start out in a party room for 1 hour, then move to the family pool for 2 hours of fun. *This option does not include a host or decorations. * Party packages start at $130 for Y members, and $160 for Community Participants. Visit
www.ymcaatpabstfarms.org
or contact Jenny Phelps at 262-468-0484 or jphelps@oconymca.org for more information.
Find the YMCA at Pabst Farms on
Facebook
!
More Birthday Fun!
Golden Arrow Studios
Golden Arrow Studios are unique because of their amazing Lake Country location, pricing that fits any budget, the ability to bring your own food, and their cozy décor. They also have an in house professional photographer (Sara Marie Photography) that offers discounts to those renting the space for an event. Golden Arrow Studios is a great place for not only birthday parties but baby and bridal showers, anniversary parties, meetings, holiday parties and so much more!
This space is great for parties celebrating any age.
Contact them today to plan your next party!
Find Golden Arrow Studios on
Facebook
!
Mullett Ice Center
The Mullett Ice Center is a premier indoor skating facility providing a safe and fun atmosphere for skaters of all ages. We are located on Arrowhead high schools campus. We offer two different types of birthday parties a silver and a gold option. Click our link above to check out our website and
Facebook page
for more information.
Looking for More Birthday Fun?
Conscious Kids Yoga Hartland:
How about something a little different for your child this year? A fun, energetic AND peaceful birthday party for your group of kiddos. Kids will walk away with a basic understanding of yoga and breathing techniques. Two party packages available: Need an extra activity for your birthday party? Reserve a 1 hour add-on filled with basic yoga poses, games and partner activities. Or you can reserve a full on 2-hour themed yoga party that includes yoga, songs, games, partner activities, crafts and a closing meditation/relaxation. Party is held in your home or the space you provide with a certified yoga instructor. Wear comfortable clothing. No skirts, please. Ages 4+. Each participant will need to have a waiver signed. See website for more details.
Kids In Motion in New Berlin:
At Kids in Motion we make your child's party easy for you and fun for them! We have several different options available to fit your budget and needs. Whether a simple no-frills option is right for you, or a party hostess with all the extras is what you want, we can do it. Our customer service oriented staff is friendly and excited to accommodate. Our packages start as low as $70 so check us out! Kids in Motion phone 262-649-3144
Petite Chef in Dousman:
Birthday parties designed to be remembered. Party packages include a delicious cooking project, cupcakes you get to decorate, balloons, drinks and invitations. Each child will receive a paper chef hat and a recipe card for the food they prepare and best of all, no mess. There are several different themes with appropriate menus for your party, or a special menu and theme can be created specifically for your event. The Petite Chef can accommodate groups of up to 28 children.
The Big Backyard in New Berlin
The Big Backyard is a great place to host a party or event. They maximize the fun for kids and minimize the work for parents. Their party packages come with:
Use of a personal party room
Dedicated party host
Option to bring your own food/drinks
Plates, napkins, and utensils
T-shirt for the birthday child
Room set-up and clean up
Party packages start at $75. The entire facility can also be rented for private parties. Run, climb, ride, slide, and have a blast year round in this indoor playground.
Call 262-797-9117.